Two nursing homes, Highbury House in Rottingdean and Freshford Cottage in Seaford, had a great time celebrating Chinese New Year. 2022 is the year of the Tiger. If your birthday falls under this year, you're said to be a born leader, courageous and inspiring.
To celebrate this special day, residents at Highbury House wrote a note to those they miss, those they care about or those that inspire them. We then turned those notes into beautiful, vibrant Chinese lanterns. Some then decorated their lanterns with tiger faces. Of course, we had a themed meal of Spring rolls and some fortune cookies in there, just for fun.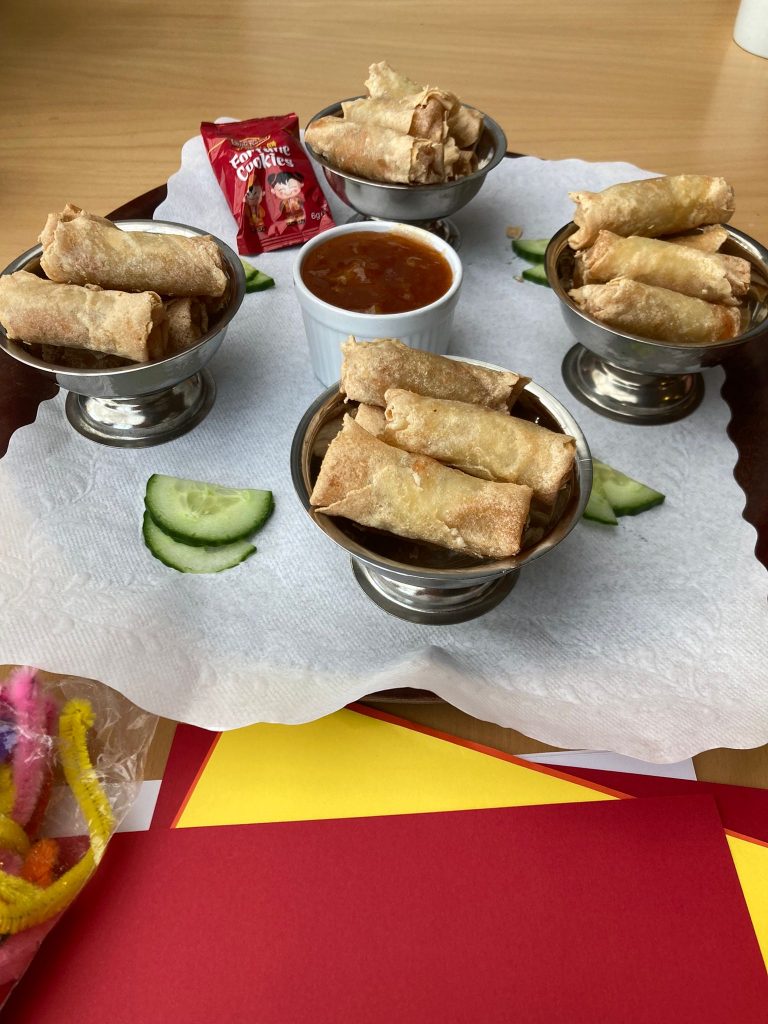 Freshford Cottage also ushered in the Chinese New Year in style. Residents were helped to write their name in Chinese characters which was very fun and write down what Chinese year they were born in (turns out we didn't have any tigers). But we did create a tiger-themed tea trolley, bedecked with lanterns and dragons! It went round to all the residents' rooms, dropping off goodies and spreading New Year festivities.
We hope you all have a prosperous year! To find more about these homes, visit www.southcarehomes.com or visit their Facebook pages: @FreshfordCottage @HighburyHouseRottingdean